The Ultimate Whitetail Deer Hunting Experience
Southern Indiana
Whitetail Deer Hunting
There is no season like whitetail deer season. Hunting whitetail deer in the Midwest is a dream of every hunter. Book the hunt of a lifetime and make your dream a reality.
Book Your Hunt
Learn More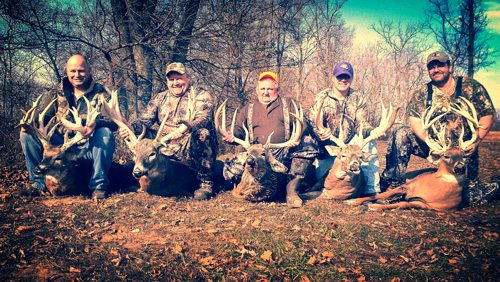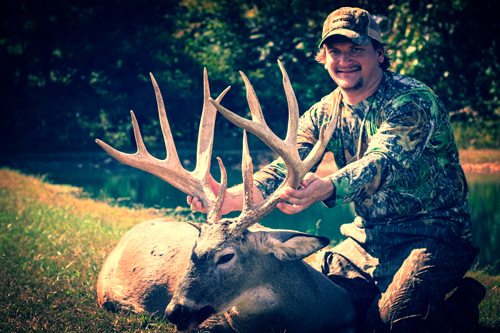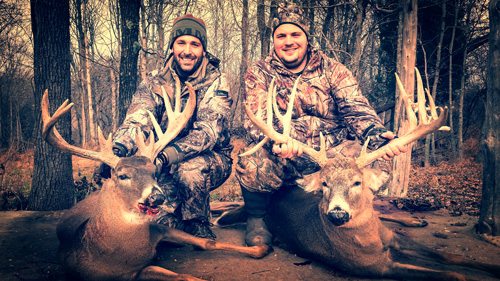 An Experience Like No Other
Best Whitetail Hunting
in the Midwest
Trophy Whitetail
Dream Come True
We have spent our lives studying and hunting these amazing creatures. We want all hunters to know the feeling of putting your hands on that dream whitetail deer and are dedicated to sending every deer hunter home with the buck of a lifetime.
Our cabins are the perfect place to rest and relax after a great day of hunting. Designed to accommodate all of our hunting guests with full handicap accessibility, first class hospitality, and beautifully rustic handmade furniture.
Rifle & Bow
Take Your Pick
Whether you hunt with a bow or rifle you can expect to see plenty of activity of mature bucks. Take your pick on weapon, then take your pick on which trophy buck you want to take down.
Wheelchair Access
Offsetting Disability
All hunters, regardless of disability, can experience the hunt of a lifetime. Whether its by using our wheelchair accessible tree stand, or through the use of adaptive hunting equipment and techniques, you can still pursue your trophy buck.
Tag out early, and head to our incredible fishing ponds. Stocked with trophy catfish, you can choose to fish traditionally, or try your hand (literally) at noodling!
Veteran's Memorial
Past. Present. Future
A place to think, pray, remember and honor those who have, and are sacrificing above and beyond for our freedoms.
Had a great time! My brother and I came from Michigan, they were more then accommodating to us ! Took care of us in every way. Food, cabin and property where amazing. This place is first class all the way ! Lots of laughs and fun!

Tyler Upston

December 18
I can't say enough about Rodney Bruce and Whitetail Bluff. He worked his tail off to get me the buck of a lifetime. They are the nicest people I've had the pleasure of meeting in quite some time.

Tom Waldrop

November 22
Wow, what can I say about a great page and great people with great information about things that we love to do. Thanks that's a 5 star to me.

Larry Lambdin

January 11
Best deer hunting around! the hospitality is great also. great food, great people, the accommodations are unbelievable, and the hunting is great! Rodney really does run a top notch hunting facility. I can't thank him enough for helping veterans like myself.

Adam Berkemeier

June 30
Amazing place, amazing family, amazing facility and amazing deer! I'll be back!

Rick Middleton

October 19
This place is awesome, enjoyed great hunting, hanging out with a great group of people, if you haven't experienced this you should really consider it!!!

Joey Wiseman

July 6
Some of the best people I know! They will make sure you have the best hunting experience!

Brittney Cobb King

July 14
It runs in your blood
thrill of the hunt
Hunting is not a blood sport, it is a sport that runs in your blood. There is no greater time of the year than the whitetail deer season. We have dedicated our lives to hunting and studying these magnificent creatures. All hunters crave that amazing feeling of putting their hands on that dream whitetail deer for the first time. Here at Whitetail Bluff, we are dedicated to sending every deer hunter home with the buck of a lifetime.
Book Your Hunt
View Rates
Honoring Warriors
Hero Reward
A portion of the proceeds from every hunt goes towards offering U.S. Service men and women, police officers, and firefighters and their families an incredible one of a kind retreat free of charge to show our appreciation during a time of mental and physical recovery from incredibly traumatizing events. The nature of their careers has a degree of sacrifice involved, but some experience situations that far exceed the call of duty. Learn more about Hero Reward.
Visit Hero Reward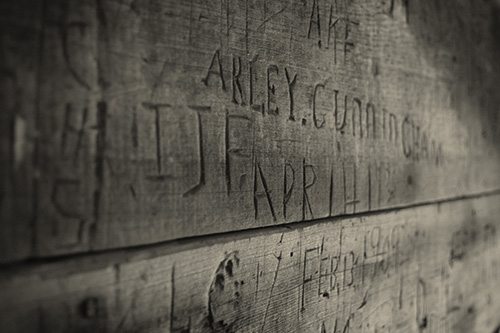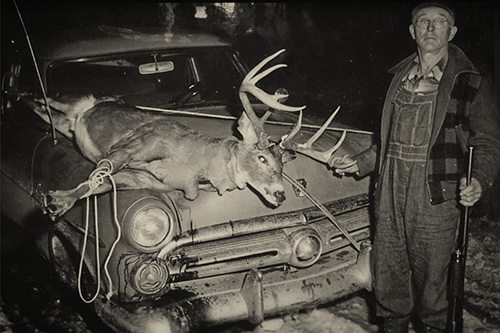 The rich history of the Bruce family is clearly seen throughout the lodge. Five generations of our family have hunted here. In one of the cabins, you will see a picture of Rodney's great-grandpa Isaac and his prize deer taken on this farm in 1959. The incredible hand carved beam in one of the cabins has seen generations of Rodney's family grow up, evidenced by the hand inscribed names and dates all over it.